Field Trips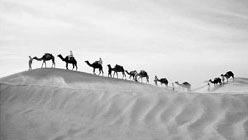 Tip #3: Always follow lead vehicle
Here you will find field trips offered by a number of GGA class instructors, as well as links to organizations that offer birding field trips. These trips are free unless noted.
Coyote Hills RP, Jan 20
Leaders: Anne Hoff, anne2210b@sbcglobal.net 9 am - noon. Meet at the main parking lot. Wintering shorebirds, waterfowl, rails and raptors.
Sacramento Delta and Valley Refuges, Jan 26 & 27
Leaders: Steve & Carol Lombardi, hotrock175@gmail.com 925.785.0130 & Rusty Scalf, rscalf@sonic.net 510.666.9936. This is a fundraiser trip for GGAS, and a $25 donation to GGAS (min) is expected. Contact leaders to make a reservation, and for more details on meeting place. Sandhill Cranes, Snow, Ross's and White-fronted Geese, Tundra Swans, etc.
Sacramento R. Delta with Dolphin Charters -- Feb 16
Leaders: TBA. Reservations are required, via GGAS. Reserve by Jan 18. Call 510-843-2222. Fee is $85 for GGAS members. Geese, swans, ducks, raptors, owls. 8:30 to 5 PM, from Antioch Marina.
Garretson Point, Arrowhead Marsh -- Feb 24
Leaders: Rusty Scalf, rscalf@sonic.net, 510.666.9936 High tide opportunity for Rails and shorebirds. Meet at 9 AM. Park at Garretson Point parking lot (end of Edgewater) and walk to Arrowhead Marsh.
Lower Klamath & Tule Lake NWLR -- March 10
Leaders: Eddie Bartley & Noreen Weeden. Meet at 8 AM. Details available shortly.
General guidelines
Carpool if possible!
Try to be on time... but if you're late, you might be able to catch up with us. We often spend a little time in the parking area looking at the birds!
Please don't bring pets. Dress for a field trip - good walking shoes, hat, sunscreen are all helpful. Don't forget your binoculars, and if you have a scope, it's especially nice to bring it on trips where we're looking at water birds.
Links to Organizations Offering Fieldtrips
Golden Gate Audubon
Mount Diablo Audubon
Ohlone Audubon
Santa Clara Audubon