Bob's Travels
Here you'll find some descriptions of birding trips, with references to field guides, site guides, restaurants places to stay, along with some personal comments on what we saw, where we went, and who we met. Also, there are usually a few photographs or links to a photo site. Hopefully it's useful to others for planning their own birding trips.
2015 Trips
Singapore - February 23 - 26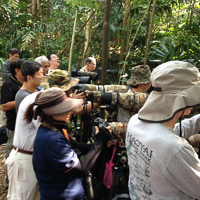 The first stage of a SE Asian trip, I met Lim Kim Chuah, a former coworker who lives in Singapore, at the Botanic Gardens - a really great place to start out. I also visited Sungei Buloh for shorebirds, and with Steve Zarate went to a little park at Hinhede for a rare Orange-headed Thrush, and to Gardens by the Bay. Later met up with Robin Elliott and our Rockjumper guide for Borneo, Glen Valentine, and made a last visit to the Botanic Gardens for Hooded Pitta.
Click here for Singapore images
Borneo (Malaysian Sabah) - Feb 27 - March 12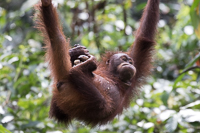 Orang Utan
Four of us (Steve, Robin and Glenn, from Rockjumper Tours) flew to Kota Kinabalu in Sabah, Borneo. After brief birding there, we drove to the Crocker Range, then on to Mount Kinabalu Park. The rest of the itinerary, which included a variety of mountain, river and jungle habitats included Poring, Sepilok, Sukau, Gomentong Caves and the incredible Danum Valley. In addition to Bornean Bristlehead and a variety of new bird families, we also saw a large number of mammals, including Orang Utan.
Click here for images:
Indonesia (Flores, Komodo & Bali) March 13 - 17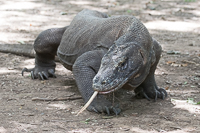 Komodo Dragon
Four of us flew from Kota Kinabalu to Labuan Bajo on Flores, Indonesia. We squeezed in a bit of birding near Potawanka, in forested hill country. The following morning we took a boat to Komodo Island. On the other side of Wallace's Line, we saw a few Australian species like Yellow-crested Cockatoo as well as Wallacean Drongo. But the stars of the show were Komodo Dragons, huge beasts with a forked tongue. The final morning in Flores was spent near Puorlolo, a high altitude forest, where we added Red-cheeked Parrot. I went on to Denpasar, Bali the next day, meeting up with Hery Kusumanagara and our driver Wagili. Stopped near the airport for Barred Buttonquail, then on to the west end of the island for Bali Starling.
Peninsular Malaysia - March 18 - 23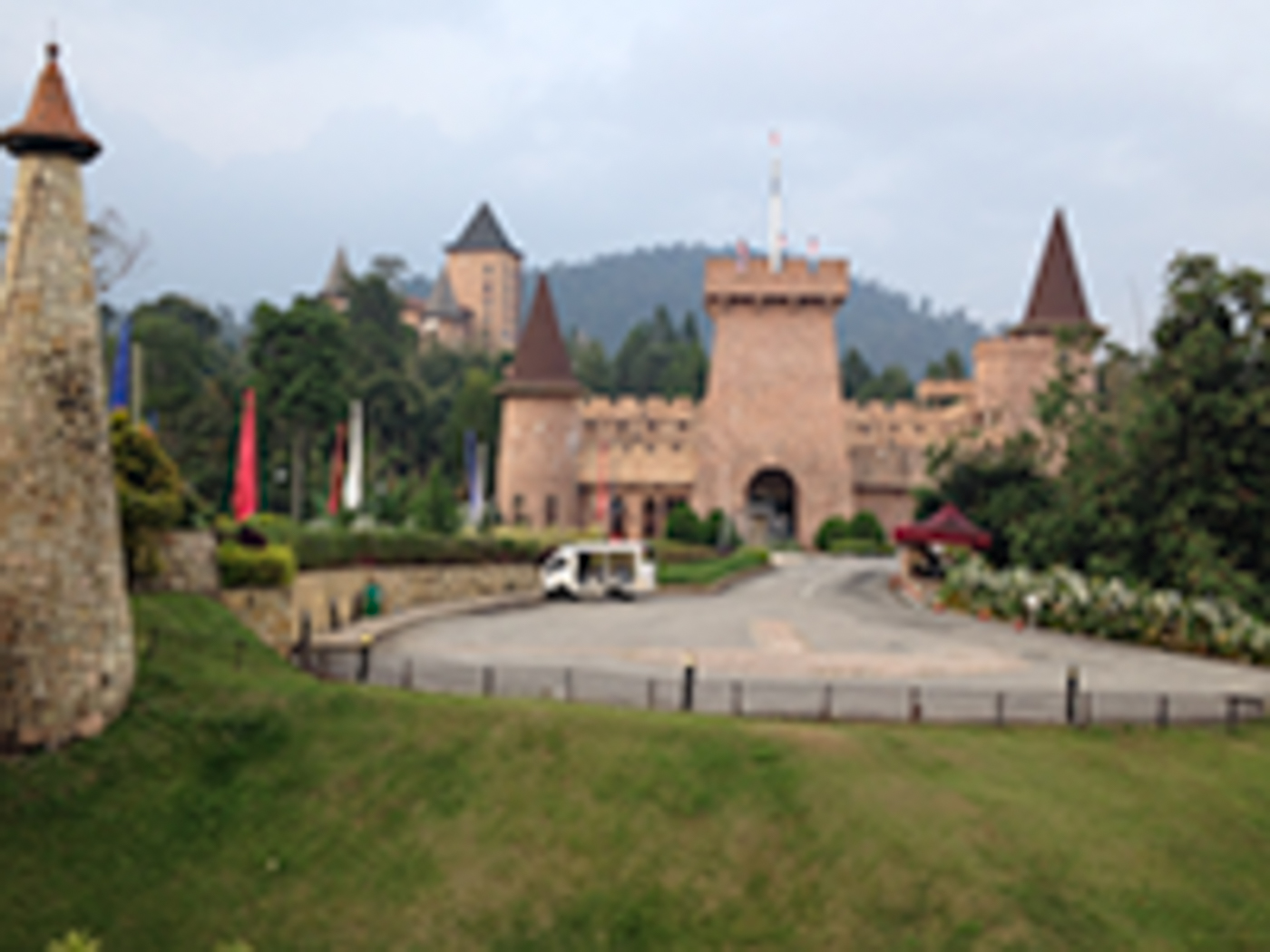 Bukit Tingga
My Singapore friend Lim Kim Chuah and his Hong Kong buddy Abdelhamid picked me up at the Hotel Ibis on Bencoolen at 6 AM, and we were off for Bukit Tingga in Malaysia. Best bird was a Silver-backed Broadbill. On to Taman Negara, with frogmouths and Pittas and many beautiful butterflies. Fraser's Hill was our last stop, and met expectations - many lifers and some beautiful forest. Laughing-Thrushes, Woodshrike were both lifer families. Many thanks to KC and Abdel!!
Click here for images of birds

Kamloops, British Colombia - June 17 - 29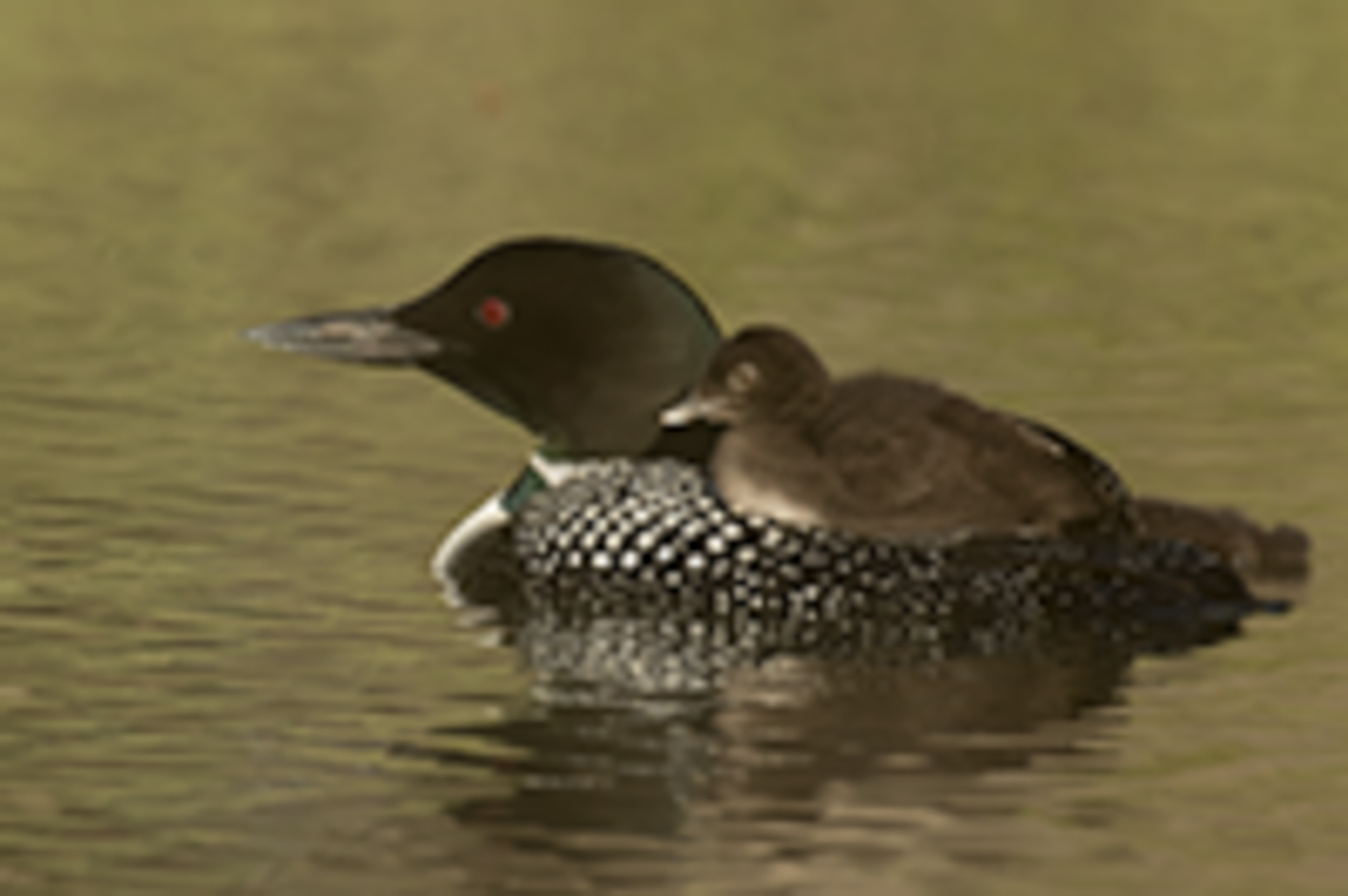 Common Loon
A photo workshop with Greg Downing and Alan Murphy to capture loons with chicks in picturesque British Colombia. Friend Peter Hawrylyshyn and I signed up and had a great time at Lac le Jeune. After the workshop, Hanno came up and we drove via Lake Louise and Banff to Calgary, through spectacular mountains.
Click here for images of birds