Bob's Travels
Here you'll find some descriptions of birding trips, with references to field guides, site guides, restaurants places to stay, along with some personal comments on what we saw, where we went, and who we met. Also, there are usually a few photographs or links to a photo site. Hopefully it's useful to others for planning their own birding trips.
2013 Trips
Colombia - Feb 15 - March 2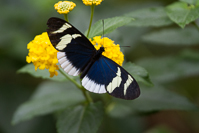 Another trip with photo friend Peter Hawrylyshyn, again arranged with Daniel Uribe of Birding Tours Colombia. We covered some area with Daniel we'd missed before, and picked up some hummers that had evaded us. And then we flew to Barranquilla, meeting Waly Naranjo, and spent a few days in a very isolated mountain range, Los Nevados de Santa Marta, finding a whole bunch of endemics.
Click here for Colombia images
Europe - May 4 - 30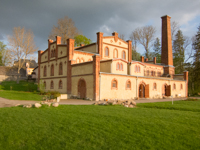 Viinavabrik
A three-country tour started in Poland, guided by Waldemar Krasowski of www.birdGUIDE.pl. We covered two areas in eastern Poland, the Bialowieza Forest, full of woodpeckers; and the Biebrza Marshes. In Estonia, our trip organizer was Marika Mann of Estonian Nature Tours, and our guide in the west near Haapsalu was Marko Valker, in the east near Tartu, Remo Savisaar. Finally we spent some time in Kiel and Bremen, Germany, in part photographing in the beautiful Bremen Rhododendron Gardens.
Click country for images: Estonia Poland
Click country for story: Estonia
Chile - October 2 - 25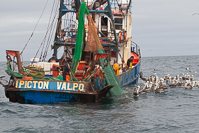 Pelagic from Valparaiso
A comprehensive tour of this 2500 mile long country, starting in the far south and the Straits of Magellan, progressing through Torres del Paine and Santiago and on to the driest place on earth in the north, the Atacama Desert. En route, we took a couple of pelagic trips to see albatross and penguins, and climbed to 15,000' to find the Giant Coot! With Alvaro Jaramillo of Alvaro's Adventures - a very fine trip.
Click here for images of birds