South Florida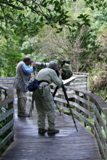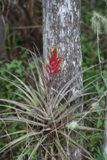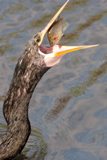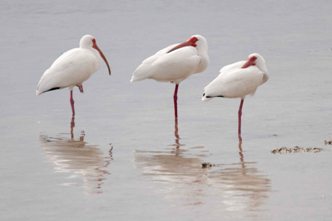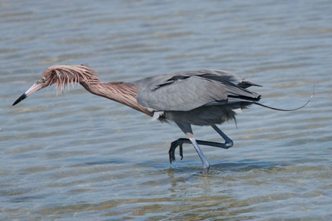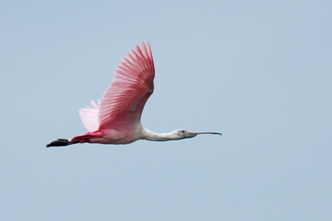 Link to Flickr images
here!
March 17 - 26, 2009
Our Route, Planning
Eleanor Briccetti, my wife Hanno and I decided to investigate southern Florida, with the focus on bird photography. Having photographed there before, Eleanor did most of the planning. We stayed first in Fort Myers, going to Ding Darling and a number of places noted below under highlights. We then drove east, stopping at Shark Valley and Anhinga Trail (Everglades NP) on the way, and stayed a few nights in Florida City.
Highlights
Photographic highlights from Fort Myers were Corkscrew Swamp (the lettuce ponds for waders), Venice Rookery for nesting egrets and Anhingas, Service Club Beach parking lot for Florida Scrub-Jay, Myakka boat launch area for Limpkin, Cape Coral for Burrowing Owls and Bunche Beach for shorebirds, including Piping Plover. The Everglades offered Anhingas nesting and fishing at Shark Valley and the Anhinga Trail, as well as young Green Herons and a Purple Gallinule feeding on a catfish. Pauratis Pond had nesting Wood Storks and Roseate Spoonbills, and at Flamingo we watched a very active Osprey nest.
This time of year was excellent for nesting waders, as well as a few warblers going through.
References
"Birding Hot Spots in Sarasota and Manatee Counties" M Leggett, S Hills, J Dubi, Eds, Sarasota Audubonb Society, 4th Edition, 2008. (good for locations).
"A Birder's Guide to Florida" by Bill Pranty, American Birding Association, 19966 (A little outdated, but very useful).
Places to stay
Motel 6 in Fort Myers, with Bob Evans restaurant right next door, was a very convenient central point.
Motel 8 in Florida City is convenient to both the Everglades and the Keys. Both are very reasonably priced.