Estonia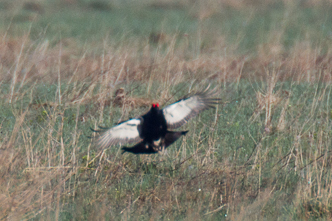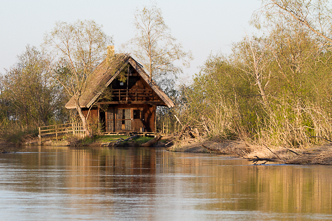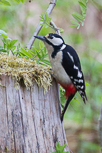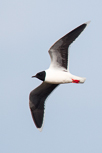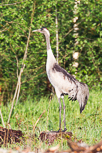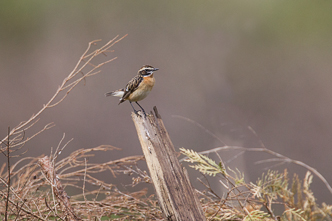 Link to Flickr images for
Estonia
May 13 - 21, 2013
Our Route, Planning
As part of a European trip, we decided to visit Estonia. An internet search brought up Estonian Nature Tours, run by Marika Mann. After some discussion, Marika created a tour aimed at satisfying both Hanno's birding interests and my birding and photography focus. We spent time in the western part of the mainland near Haapsalu with guide Marko Valker, and then in the eastern forests with Remo Savisaar. We finished with a day in the very historic and picturesque capital of Tallinn, a walled medieval city.
Highlights
Grouse were on our target list, and Marko took us to a lek of Black Grouse in the Variku fields on our first day, to add a lifer to our list! Nesting Slavonian Grebes were also a treat at the Kurpark in Haapsalu. Our lodging at Roosta Village had a Scandanavian feeling, modern and clean, and food was good throughout the trip.
An early morning drive to Matsalu Bay yielded thousands of Barnacle Geese, and a lucky view of a female Capercaille, another life bird. White-tailed Eagles were somewhat common along the coast, and there are a good number of places marked as eco-tour stops with placards and sometimes observation towers. At the Kasari River we met Marika, our trip organizer, who brought us a basket dinner (delicious) to eat during a boat ride down the river. Beaver, waterbirds, dense reedbeds and scenic images marked the very pleasant evening.
Marko drove us to Mooste, in the eastern forests, where we settle into the Viinavabrik, a lodge in a former vodka distillery, and met Remo, our photographer guide, the next morning. During the next few days, walks in forests and marshes yielded a number of nice images, including Greater Spotted Woodpecker, Little Gull, Common Crane and Whinchat.
We thoroughly enjoyed Estonia. Over the week we saw about 130 species of birds including two lifers, and got some nice images of some European species I hadn't photographed before.
References
"Birds of Europe" second Edition, Lars Svensson (Princeton Field Guides) 2009
Places to stay and visit, Links
All our arrangements for guides, lodges, and recommendations for restaurants were made by
Marika Mann of Estonian Nature Tours.
We stayed at a number of comfortable lodges, including:
Roosta Holiday Village, Läänemaa
Viinavabrik, Mooste